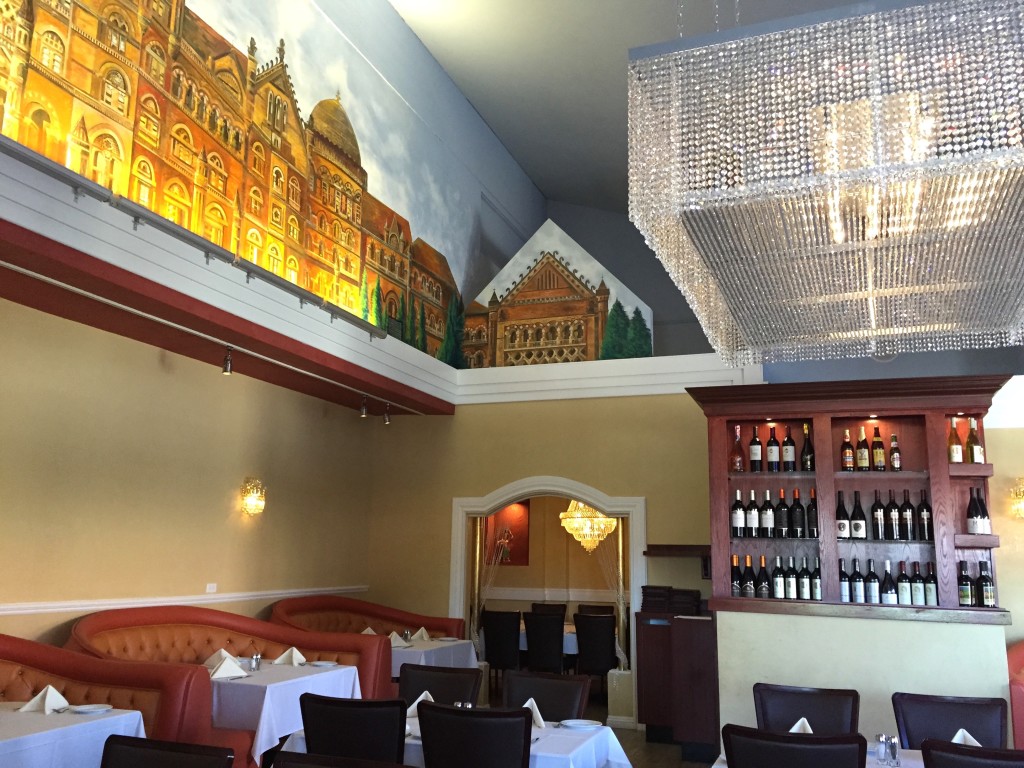 (Gerry Furth-Sides) Known for their flavor-intensive Indian cuisine and lush interiors in the Los Angeles area, the family group's newest restaurant in Westlake, Anarbagh Indian Restaurant, is ready to join their four other eateries as a "best Indian restaurant" designation.  It's easy to sit back and enjoy the view inside and out, with nothing more than paper-thin poppadum crackers or classic samosas, and a glass of Indian beer or mango lassi.  A trio of house-made mango and mint chutney plus pickled peppers and diced carrot is already on the table when diners arrive.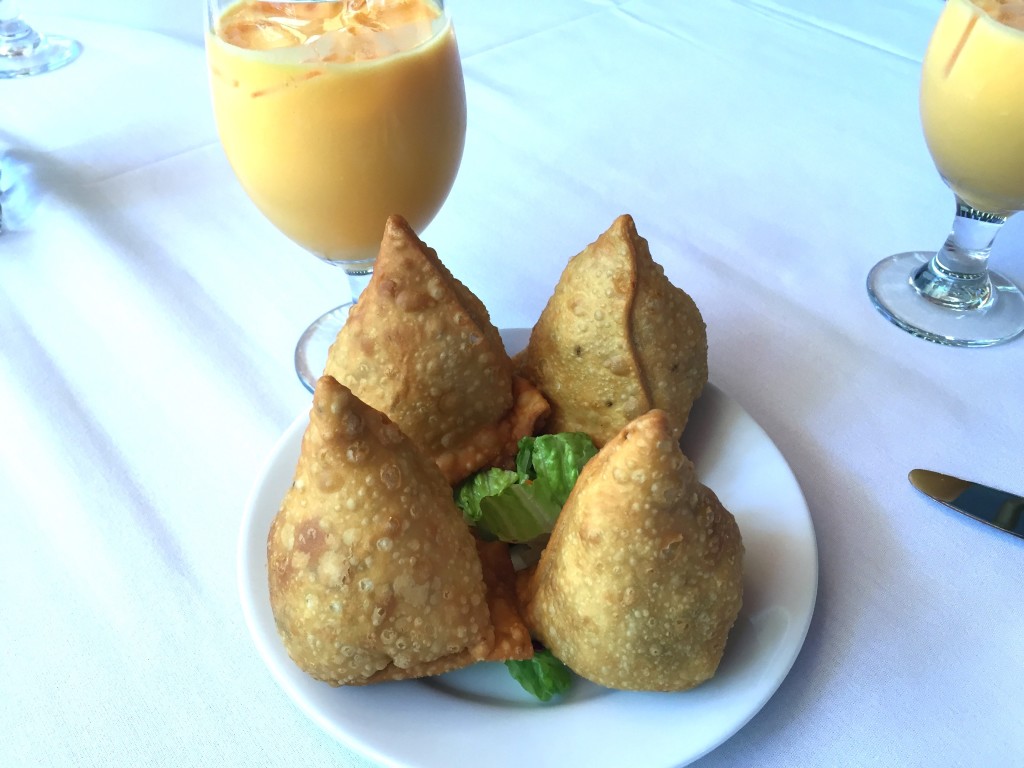 Tiled marble mosaics depicting the Taj Mahal greet guest's at  the door.  Inside the dining room with soaring two-story open ceiling, a wall mural of Victoria Place (CST), honoring the exalted palace of the Indian railway, overlooks a handsome, rectangular modern chandelier. A full glass-encased wine bar fronts the kitchen next to a delightful, private dining room.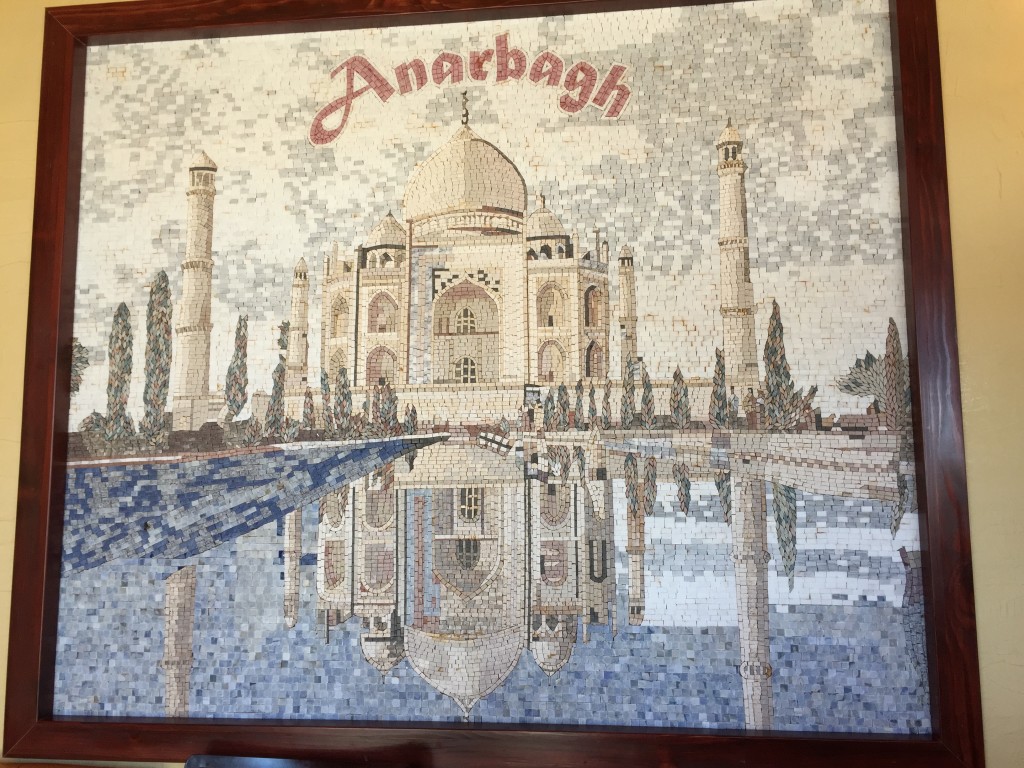 Anarbagh is a variation of an inherited Persian name and appropriately translates to "pomegranate garden, " partner-proprietor, Mateib Zohir explained, adding that all design appointments were made to order.  Moldings are painted white at the top and at eye level, where the color changes from robin-egg blue to cream.  This is Southern California at its best, spiffy yet casual, with a view of the mountains outside.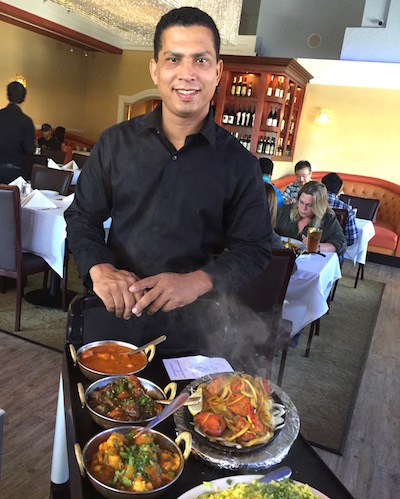 Five critically acclaimed restaurants prove that the young family partners excel at both front and back of the house. Each new Anarbagh takes the best of their previous restaurants and elevates it. The menu is as geared toward Southern California diners as the setting, with dishes in each section spiced according to preference of mild, medium, hot or very hot.   The Executive Chef with 20 years experience and crew cook each dish to order. The heat spreads through each dish evenly for a warming, not a spiky effect. Spices are imported and ground on a daily basis.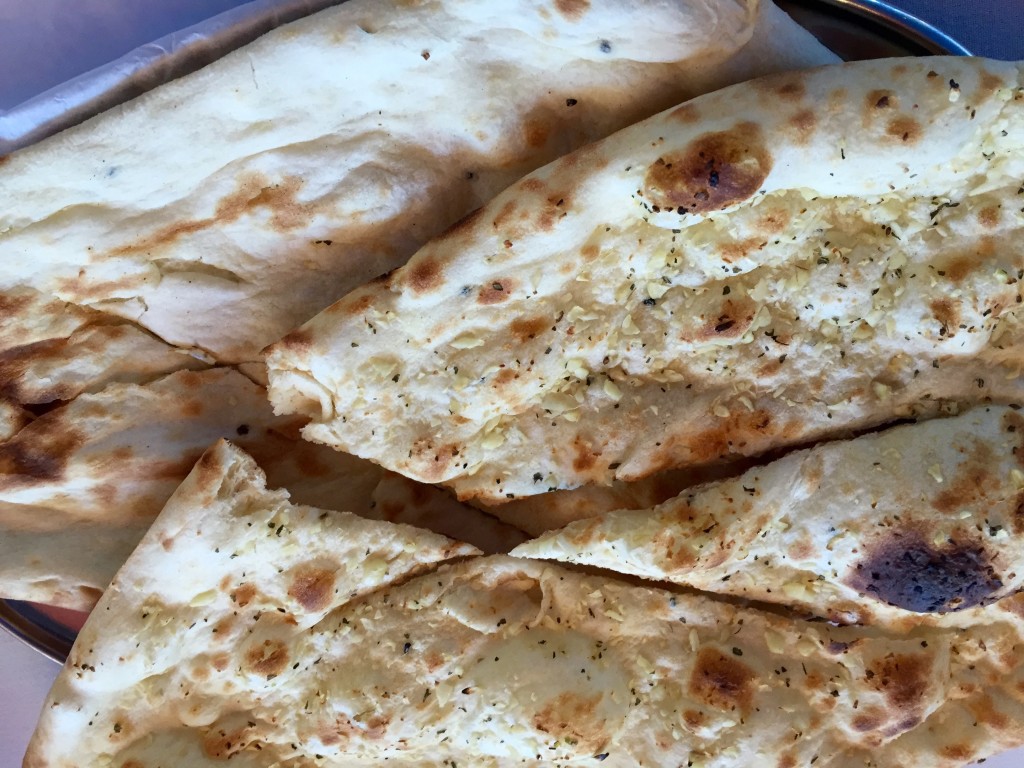 TO TRY: For the kids (and like Lawry's The Prime Rib which has a fish dish on the menu for non-meat eaters), Anarbach offers additional non-Indian dishes.  Not only are Vegetable Cutlets and French Fries in their starter section, but so are the more eccentric Curried Mussels, Calamari Rings and Salads, which have become popular with devotees of Indian fare, as well.
An entire page is devoted to Vegetarian dishes, with the popular Aloo Gobi, potato and cauliflower in a sauce of tomato and ground spices right at the top of the list. Veggies dishes support the fact that Indian cuisine is very healthy (and doesn't have to be spicy) with many dishes for vegans and paleo eaters. Chefs of the ancient Indian cuisine have had centuries to perfect cauliflower, eggplant, peas, carrots, okra and lentils (photos below).  Anarbagh Indian Restaurant'sBasmati and Fried Rice, prepared with grilled onion, saffron, peas and butter are so fluffy and light they are standard setting.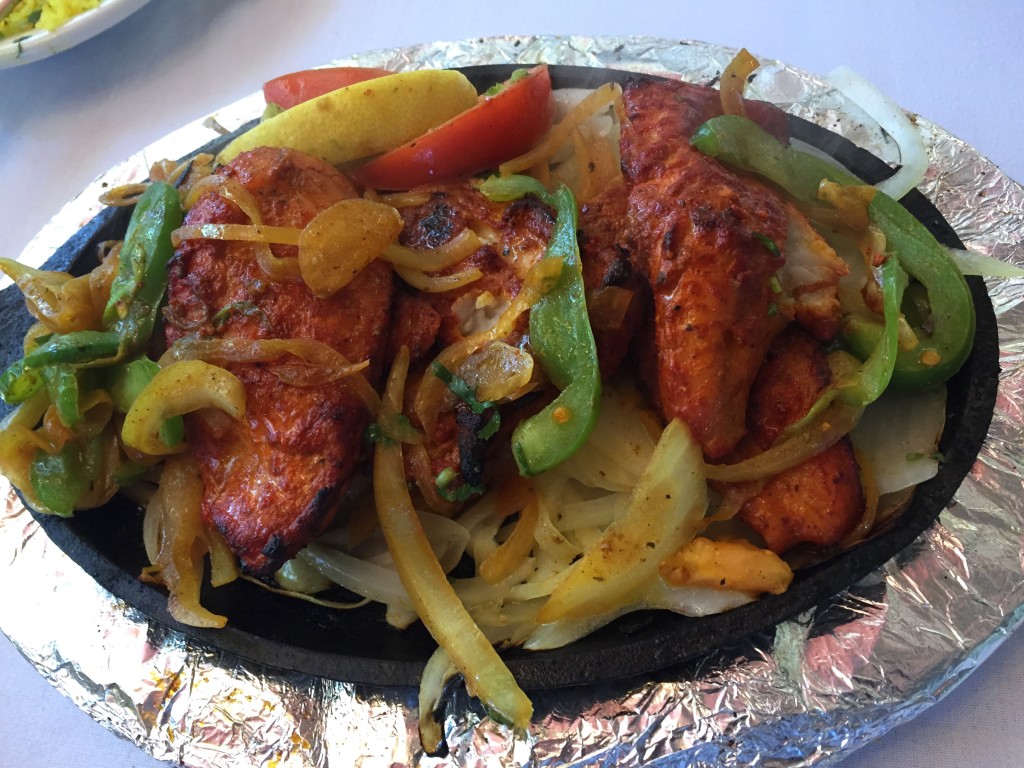 Photos around the edge of the menu guide diners visually through Anarbagh Indian Restaurant's extensive menu, with sampling platters a fun way to try a few new dishes at a time. Friendly Indian servers are more than happy to explain each and every dish, and direct the kitchen. Zohir or another partner are on hand to oversee.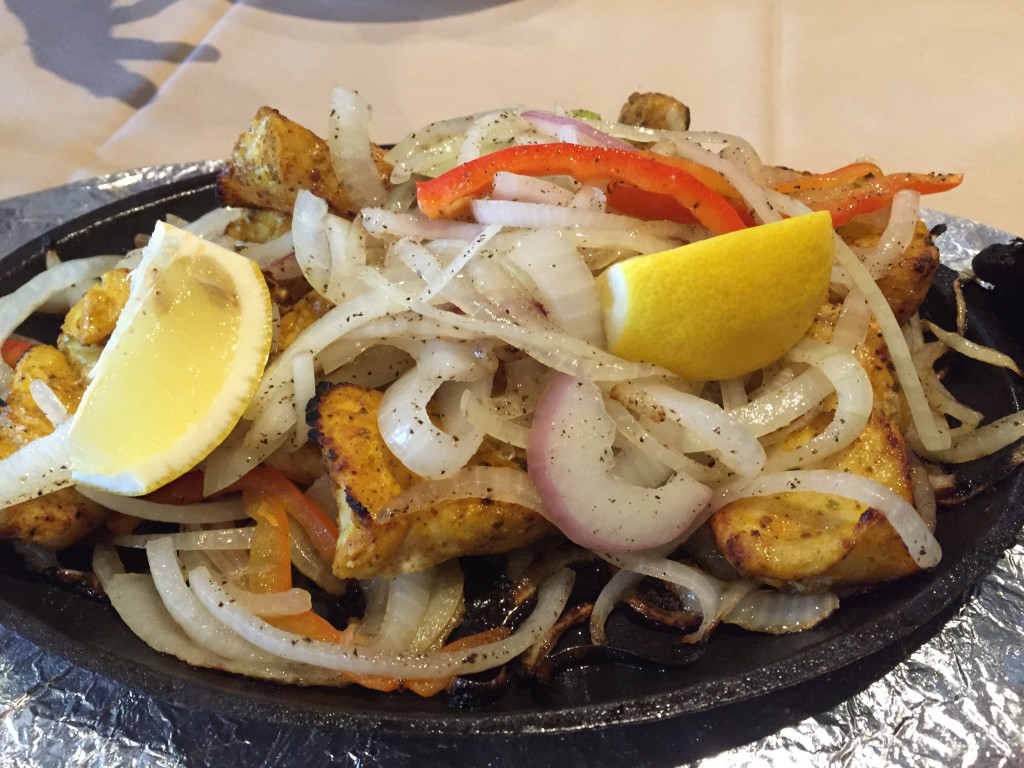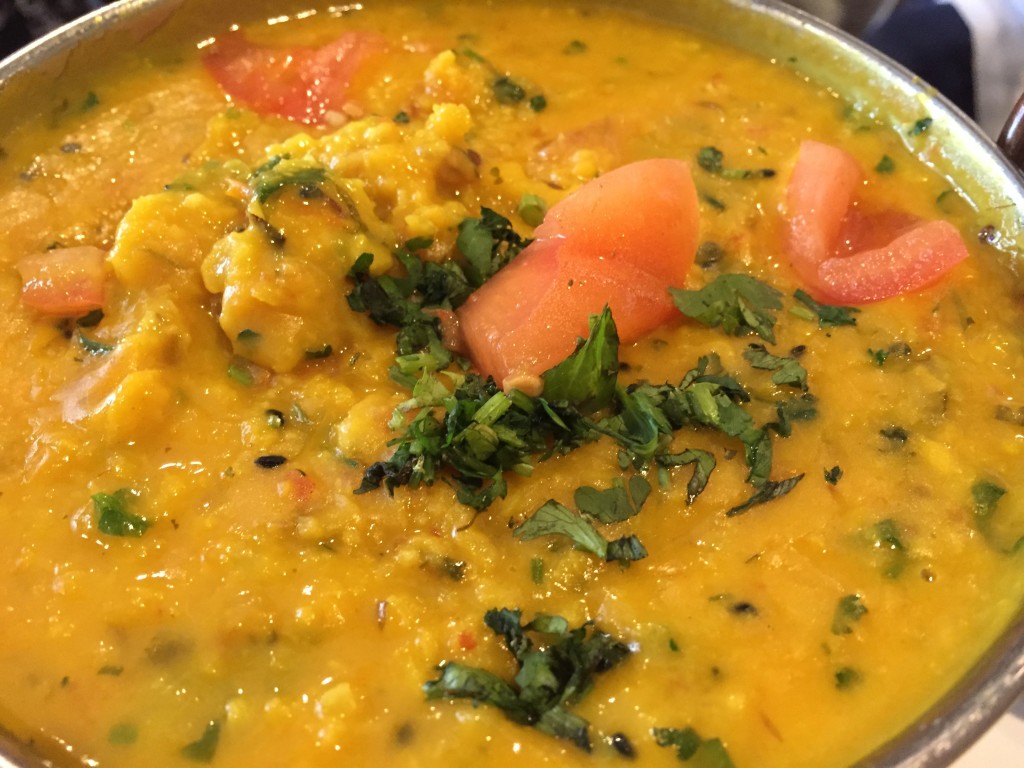 Classic Indian dishes, such as Chicken Tikka Masala and Lamb Rogan Josh; Chicken Tikka and luscious Sea Bass (or boneless swordfish), still hissing from the Tandoor, and papery Naans with a slightly dense inside, are a fair food test for enhanced flavor, heat balance and fresh ingredients. All dishes are low cholesterol with fat-free options).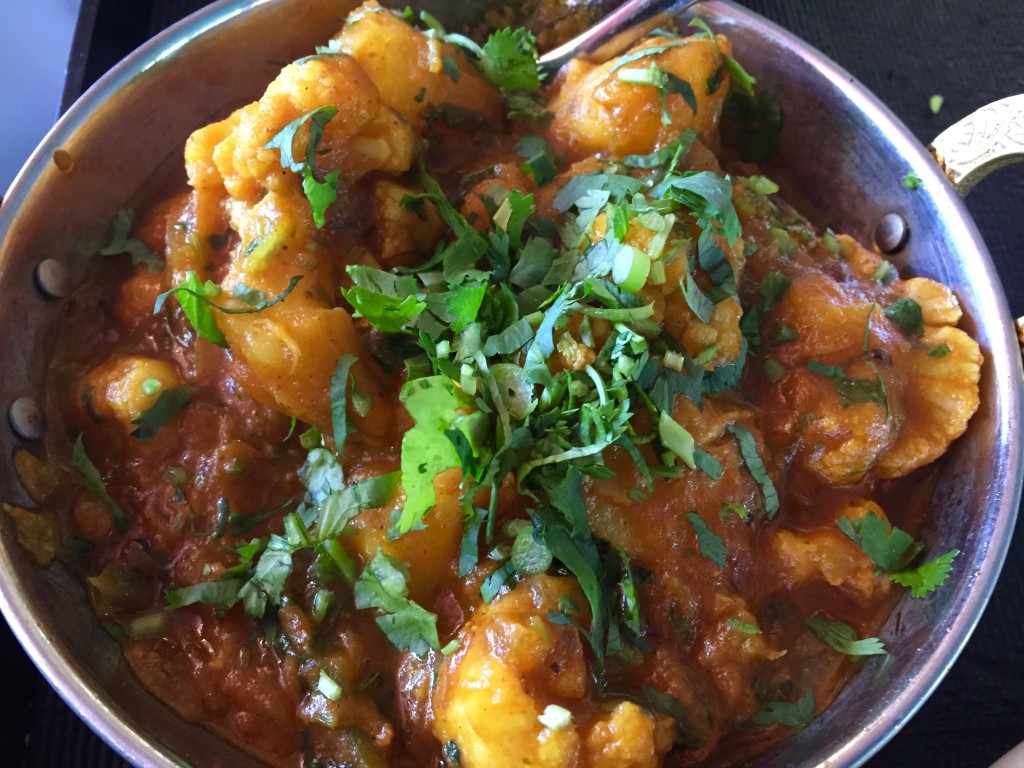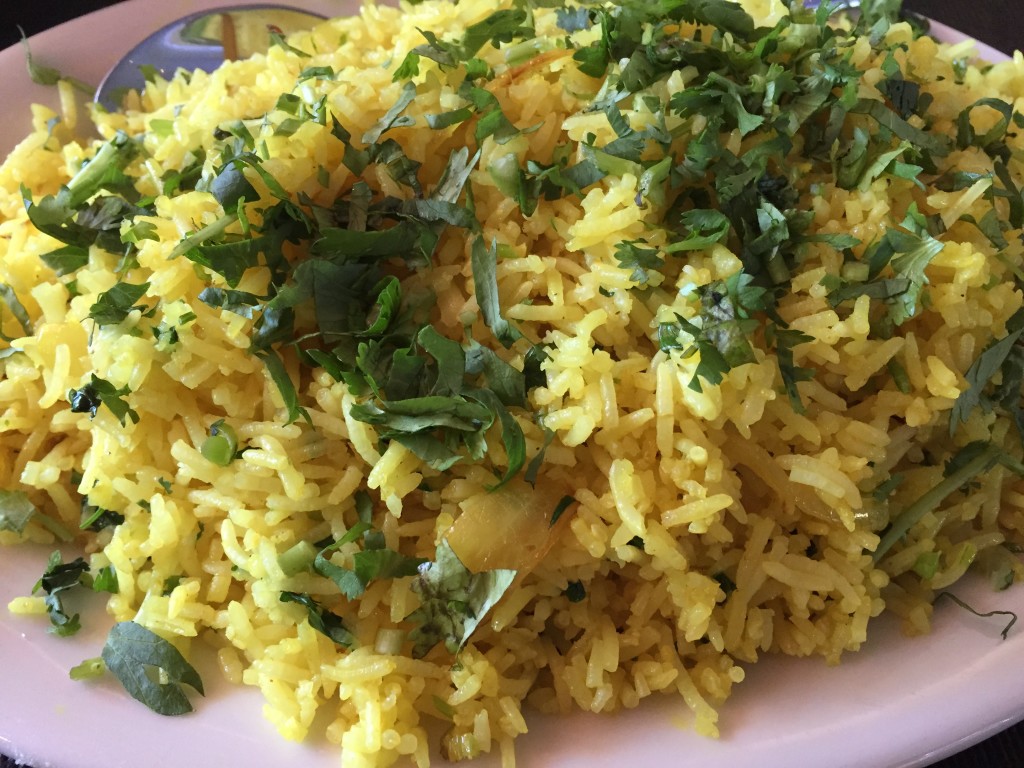 Anarbagh Indian Restaurant, (818) 991-2128, 30853 East Thousand Oaks Boulevard, Westlake Village, CA 91362 (Lindero exit off the 101, one mile north) Free parking lot.   For more information on all locations (http://www.anarbaghwestlake.com/)
SOURCE: Local Food Eater